Elizabeth Brotons, her boyfriend and son,
Elian Gonzalez, 5, set sail in a 19-foot boat
with 11 others from Cardenas, Cuba, at
4:30 a.m. Nov. 21, 1999. The boat sank on
the way to freedom in the U.S. and all but
three drowned. Young Elian, the only child
on board, survived. He clung to an inner
tube for two days until rescued.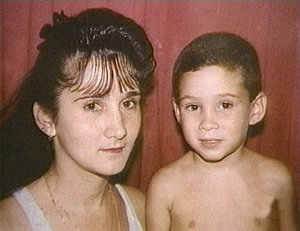 Elian was rescued on Thanksgiving Day by
two fishermen near Fort Lauderdale, Fla.