Human Rights in Cuba
Derechos Humanos en Cuba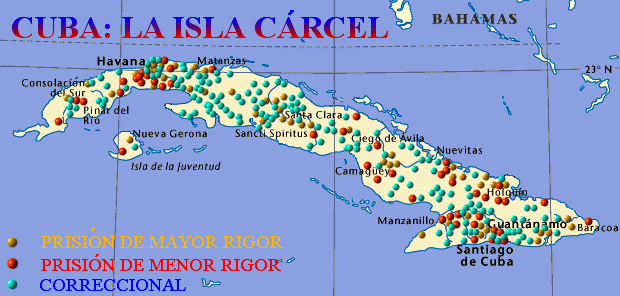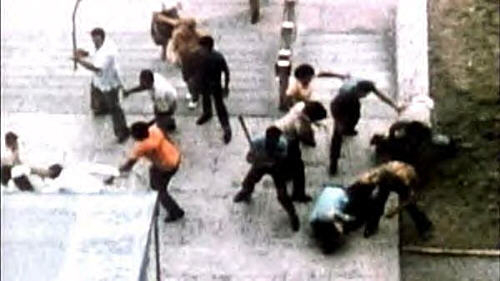 Rapid Action Brigade goons beat dissidents
at the U.S. Interests Section, 1980


| | |
| --- | --- |
| | |
| Vladimiro Roca | Juan Gonzalez Leiva |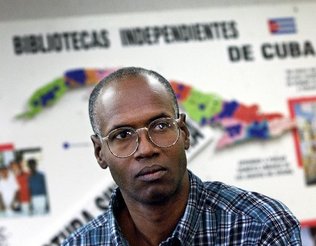 Humberto Colás
| | |
| --- | --- |
| | |
| Dissident under arrest. | Police taking prisoners. |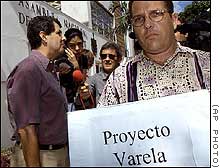 ARTICLES:
1991-1998
1999
2000
2001
2002
2003
2004
2005
2006-2010

ORGANIZATIONS
Amnesty International
Human Rights Watch
U.S. Department of State (2005)

La Asamblea para Promover la Sociedad Civil en Cuba
Para propiciar el dia despues
Proyecto Varela (web site)
Proyecto Varela (Document)
Pedro Luis Boitel
Cuban dissident meeting, Camaguey, June 15, 2007

UNITED NATIONS HUMAN RIGHTS COMMISSION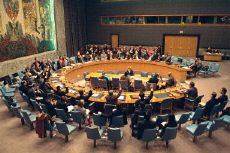 United Nations Human Rights Commission
ORGANIZATIONS:
Comite Cubano Pro Derechos Humanos
LISTA DE ORGANIZACIONES DISIDENTES, OPOSITORAS Y DE DERECHOS HUMANOS
Open letter to Cuban dissidents
PRISONS
Cuba's many prisons may hold 100,000
Elsa Morejon describes her husband Dr. Biscet's cell
Informe de Juan Horacio Morales Alvarez (Julio 20, 1959)

GOVERNMENT SPIES (CHIVATOS):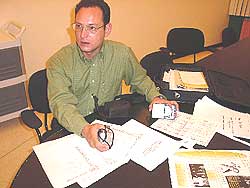 Informant Pedro Luis Veliz
Cuba unmasks agents working among dissidents
Cuban spies say they used pro-democracy funds
Asombro del bueno en Vieja Linda
Once años en la piel de un mercenario
Otuardo, el agente Yanier
Quien se cree el cuento del periodismo independiente?
Tania y Ernesto en las filas del enemigo
Afirman que disidente es un espia castrista
Presunto espia dice que es una victima

REPORTS:
Presidio Politico Historico Cubano. 50 Testimonios Urgentes: Denuncias en Ginebra Sobre Violaciones de los Derechos Humanos (1987)
U.S. Department of State - Cuba Country Report on Human Rights Practices for 1997
Cuba: Exodus, Living Conditions and Human Rights
Cuba: Human Rights Developments (Human Rights Watch, Report 2001)
Cuba: Country Reports on Human Rights Practices 2004
New Castro, Same Cuba (Human Rights Watch, Report 2009)

ERIBERTO MEDEROS TORTURE TRIAL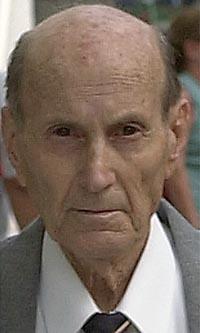 Ex-prisoner testifies of electroshock
Federal prosecutors oppose vene change in torture trial
Inquiry gathers torture evidence
INS: Man lied about torture
Man linked to Cuba torture wants trial out of Miami
Start of torture trial delayed
Torture suspect's citizenship targeted
U.S. seeks new torture evidence against former orderly in Cuba

Jorge Felipe de Cardenas Agostini Torture Suspect
Cuban torture suspect arrested in Dade
Torture suspect from Cuba has closed court hearing
Cuban national ordered deported

Luis Enrique Daniel Rodriguez Torture Suspect
Torture suspect arrested
Cuban: U.S. is wrong about 2 exiles
Juan Carlos González Marcos "Panfilo"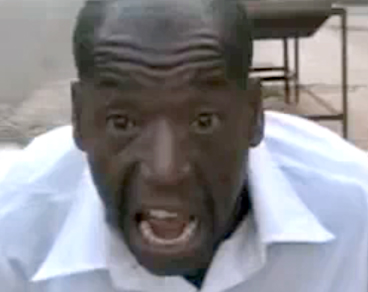 Man's posting on YouTube makes him symbol of Cuban repression
Lo que hace falta es Jama!
Panfilo Habla de Nuevo desde el Malecon
Panfilo se retracta
Declaraciones de la esposa de Panfilo
VIDEOS


Congressmen Chris Smith and Frank Wolf press conference on Cuba and human rights (April 9, 2009)